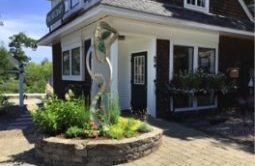 Celebrate the magic with hand-crafted gifts!
As the year 2022 draws to a close, we'd want to convey our appreciation and thank you for your ongoing support for our little gallery and all of the artisans we represent. We've always believed we had the finest artists, but it turns out we also have the best customers!
Call or visit the Meredith Gallery for additional fine craft by local artists!